Time for a celebration!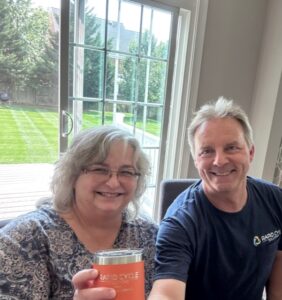 It's time for a celebration, our 10-year corporate anniversary has arrived! Though we may be apart, we gather virtually and raise our glasses for a toast to a decade of success, unity, and limitless possibilities. Here we embrace the vibrant essence of summer by immortalizing our cherished moments with snapshots that capture the joy of unforgettable travels.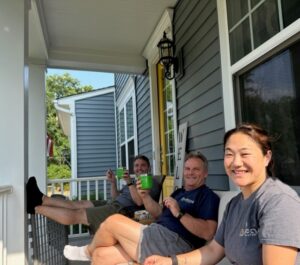 Rapid Cycle Solutions is close-knit family working together to live life to the fullest and enjoy every possible moment.
Cucumber, Lemon, and Mint Fizz
INGREDIENTS
8 bag black or green tea
4 sprig fresh mint
1 lemon
1/2 seedless cucumber
4 c. ginger ale
DIRECTIONS
Bring 4 cups water to a boil in a medium saucepan. Remove from heat and add the tea bags, mint, and half the lemon. Let steep, stirring twice, for 4 minutes. Discard the tea bags and let the tea cool.
Discard the mint and lemon from the iced tea concentrate. Stir in the cucumber and remaining lemon. Add ginger ale. Serve over ice with additional mint, if desired.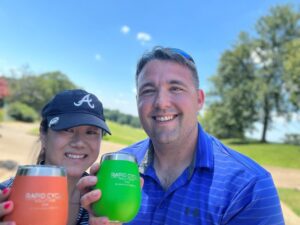 Real Margaritas
INGREDIENTS
1 lime, halved
 Kosher salt
 1/2 cup freshly squeezed lime juice (5 limes)
 2 tablespoons freshly squeezed lemon juice (1 lemon)
 1 cup Triple Sec
 1 cup white tequila
—————————————————————
Combine the lime juice, lemon juice, Triple Sec, tequila, and ice in a blender and puree. Place extra ice in a cocktail shaker. Fill with margarita mix, shake well, and strain into glasses.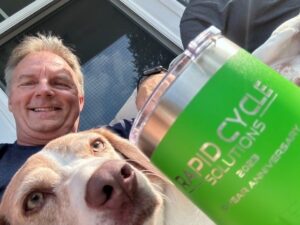 Strawberry-Mint Tea
This big-batch herbal tea is just the thing you want to have on hand during the hot summer months. The recipe, which comes from herbalist Joban Sage of Brunswick, Georgia-based Sage's Larder, doesn't contain dried herbs or tea leaves. Instead, you muddle chopped fresh strawberries with sugar, cook the berry mixture until the sugar melts, then stir in sprigs of fresh peppermint. Before you add the mint to the berry mixture, Sage recommends slapping each mint sprig in the palm of your hand to release the herb's volatile oils, which makes the drink extra flavorful. The sweet, mint-infused berry mixture is strained, then combined with sparkling water to make a refreshing, effervescent drink. The recipe calls for spearmint, but any variety of mint will work just as well, so take advantage of what's growing (or when it comes to mint – over-growing) in your garden. Spearmint or chocolate mint would be especially tasty. Strawberry-Mint Tea is delicious on its own, served over ice. But you can also use it as a mixer to make cocktails – gin, vodka, or light rum would all make good additions.
INGREDIENTS
2 cups fresh strawberries, hulled and roughly chopped
1 cup granulated sugar
8 peppermint sprigs
6 cups chilled sparkling water
8 whole fresh strawberries with tops
DIRECTIONS
Place strawberries and sugar in a small saucepan; muddle using a wooden spoon. Cook mixture over low, stirring occasionally, until sugar melts, about 5 minutes.
Place each peppermint sprig in the palm of your hand. Give it a good slap (this brings out the volatile oils). Stir peppermint sprigs into strawberry mixture; remove from heat. Let cool to room temperature, about 15 minutes.
Remove and discard peppermint sprigs from strawberry mixture. Pour mixture through a fine mesh stainer into a half-gallon pitcher. Stir in sparkling water.
Fill 6 highball glasses with ice; pour strawberry mixture evenly into glasses. Slice a small slit in each of the whole strawberries; garnish each glass rim with 1 strawberry.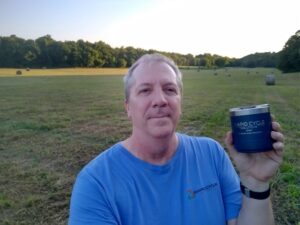 Natural Pina Coladas
INGREDIENTS
3 oz pineapple juice
2 oz Coco Real cream of coconut
2 oz Light rum
2 cups ice
DIRECTIONS
Pour ingredients into a blender and puree.
Enjoy!
Masala Soda Shikanji Recipe
INGREDIENTS
700 ml Sprite, or any lemon soda
2 Lemons, squeezed.
2 Green Chilies, slit.
1 teaspoon Chaat Masala Powder
1 pinch Black Salt
1/2 teaspoon Cumin powder (Jeera)
3 Lemon wedges
Mint Leaves (Pudina), a few, roughly torn.
10 Ice cubes
DIRECTIONS
Fill the pitcher with ice cubes.
Add the lime juice and top it up with sprite. Stir it well.
Using a pestle and mortar, muddle the green chilies along with the chaat masala.
Add a little water to it and pour into the sprite filled pitcher. Add the lemon wedges and the roughly torn mint leaves into the pitcher and stir.
Serve Masala Soda Shikanji chill.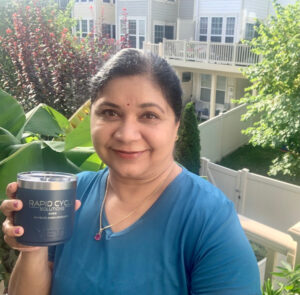 Suma with Morning Motivation – #GetThingsDone